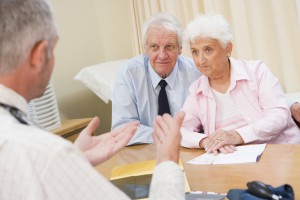 Welcome
Learning British Sign Language with us is fun, easy, & flexible. Our unique online course has been designed so that anybody who is interested in learning BSL has got access to all of the resources that they need. You can now learn wherever and whenever you like.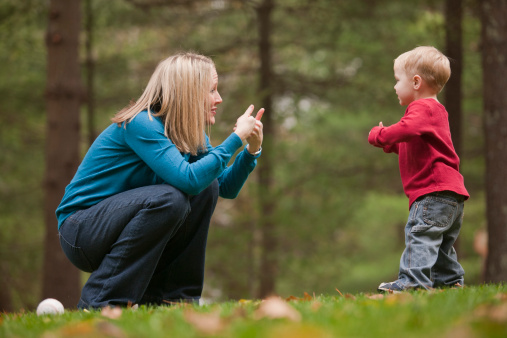 Flexible
You can login to Introducing British Sign Language whenever you like. This gives you the flexibility to study at your own pace and at a time that is convenient to you.

For a one off fee you get free access to the course for 1 year. Most people complete the course within 8 weeks.

Our Students
Ideal for anyone interested in learning BSL.
Beginners
Level 1 Revision
School Use (staff & students)
Staff Training (medical, retail, childcare etc.)
Duke of Edinburgh Award - Skills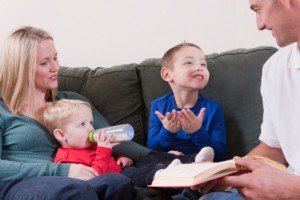 Course Outline
This course contains 7 lessons and covers:
Numbers, Colours, Deaf Awareness, Introductions, Family, Descriptions, Hobbies & Leisure, Time, Money, Days, Months, & Seasons, Food & Drink, Conversation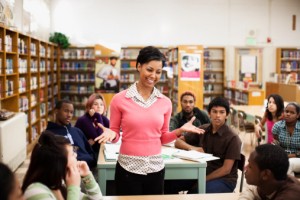 Assessments
Each lesson ends with an assessment that involves watching short BSL videos and answering questions.
Using these interactive assessments you can keep track of your progress and look again at areas that you may need to do more work on.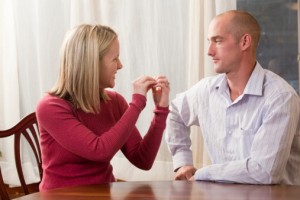 Certificate
Once you have scored 80% on the assessments for each lesson, and a final assessment, you are awarded a certificate to show that you have completed the course.
Assessments can be retaken as often as you like at no extra cost.
Instant access on enrolment - start today
Pricing
Learning BSL with us costs
just £19.99
With this one time enrolment-fee you will have free access to all of the online course material for 1 year so that you can come back at anytime to refresh your skills.

Group Enrolments
Discounted rates are available if you enrol as a group. Group enrolments are ideal for workplace training, schools, youth groups etc.
Our group enrolment comes with a panel that allows you to track the progress of your group as they work through the course.
Group of 6-19: £14.99
Group of 20+: £12.99
Reviews
Click here to submit your review.
---
---
Excellent
I did this course as a refresher to go onto my level 2.
Really enjoyed it and can see how good it is for a beginner.

---
Perfect Course for Beginners
Jul 01, 2015
by
Louise Mac
I was really interested in learning British sign language after a few of my clients who came in were unable to communicate with me as they were deaf or Hard of Hearing. This course was amazing and well worth the money as it allows me to show clients that I am willing to learn and try my best to communicate with them.

Personally I feel that, rather than teaching kids a multitude of languages in school they should start with BSL as there are thousands of people in the UK who we cannot communicate with as well as we should be able to.

I would encourage ANYONE to study this course to allow them to broaden their knowledge and interact with EVERYONE in Britain!

The site is really easy to use and has opened me up to a whole new world.

---
Worth the money
Jun 24, 2015
by
Richard Cody
The course offered really good videos, perfect for beginners. I really enjoyed learning BSL. Shame there isn\'t an online course two!

---
Fantastic
Jun 14, 2015
by
Nick Jones
Thoroughly enjoyed learning British Sign Language with this course, it will be a useful skill in the future and I look forward to expanding my knowledge of sign language in evening classes. Thank you very much for your easy to use and interesting course.

---
Excellent
Had the best fun learning BSL, the course is great value for money, will recommend to others, keep up the great work.

---
Great Journey
Always wanted to learn BSL. It was a great journey learning this level and would most certainly recommend this course to anyone interested.

---
Great Explainations
I wanted to test my level of understanding with BSL as I've picked up bits and bobs at work (as an LSA).
I wizzed through the whole 7 lessons as a lot of it I have covered before. I have learnt a whole load of new words as well as self-confidence!

---
Great value for money
May 23, 2015
by
Freddie H
The course was great value for money and covered most (is not all) of the basics needed to converse in BSL.

It is a great skill to know and the lessons are split up into sensible sections that make sense; Finger-spelling, Numbers, Introductions etc. and continue to get more advanced and specific as it gets on.

I had someone that knew BSL check up on how I was doing and to make sure that I was signing correctly and would recommend that others have something like that too!

---
AMAZINGG
I started this course because when I am older I want to be a teacher for deaf children. My parents thought it would be a really good thing to do and were they right!!! I have learnt so much and it is a skill that I will never forget!!

---
Super course
May 07, 2015
by
L. Parker
I did this course as I volunteer in Girlguiding and have a girl whose parent is hard of hearing and use sign language. I also work in a secondary school with SEN pupils. I did this course to help me in both aspect of my life and am now confident that I can relate and converse with people when needed.

Thanks for a GREAT course and making it fun to learn this new skill

---