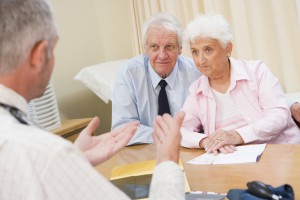 Welcome
Learning British Sign Language with us is fun, easy, & flexible. Our unique online course has been designed so that anybody who is interested in learning BSL has got access to all of the resources that they need. You can now learn wherever and whenever you like.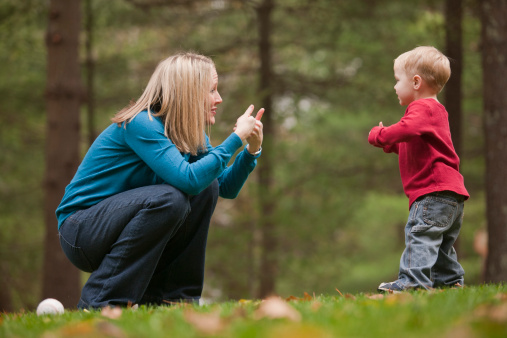 Flexible
You can login to Introducing British Sign Language whenever you like. This gives you the flexibility to study at your own pace and at a time that is convenient to you.

For a one off fee you get free access to the course for 1 year. Most people complete the course within 8 weeks.

Our Students
Ideal for anyone interested in learning BSL.
Beginners
Level 1 Revision
School Use (staff & students)
Staff Training (medical, retail, childcare etc.)
Duke of Edinburgh Award - Skills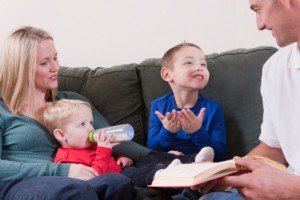 Course Outline
This course contains 7 lessons and covers:
Numbers, Colours, Deaf Awareness, Introductions, Family, Descriptions, Hobbies & Leisure, Time, Money, Days, Months, & Seasons, Food & Drink, Conversation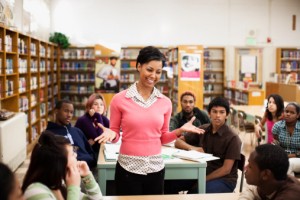 Assessments
Each lesson ends with an assessment that involves watching short BSL videos and answering questions.
Using these interactive assessments you can keep track of your progress and look again at areas that you may need to do more work on.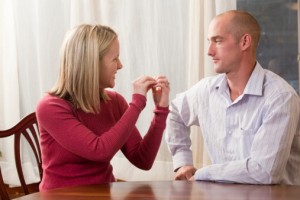 Certificate
Once you have scored 80% on the assessments for each lesson, and a final assessment, you are awarded a certificate to show that you have completed the course.
Assessments can be retaken as often as you like at no extra cost.
Instant access on enrolment - start today
Pricing
Learning BSL with us costs
just £19.99
With this one time enrolment-fee you will have free access to all of the online course material for 1 year so that you can come back at anytime to refresh your skills.

Group Enrolments
Discounted rates are available if you enrol as a group. Group enrolments are ideal for workplace training, schools, youth groups etc.
Our group enrolment comes with a panel that allows you to track the progress of your group as they work through the course.
Group of 6-19: £14.99
Group of 20+: £12.99
Reviews
Click here to submit your review.
---
---
An Amazing course, I learnt so much and in a fun interactive way. I'd recommend this course Highly.

---
Excellent Course
Nov 26, 2013
by
Emily Bond
I found this course fantastic value for money. The course is very professionally put together and I have thoroughly enjoyed learning BSL and now hope to extend my knowledge further by attending night school. I would recommend this course to anyone.

---
Brilliant course; very reasonable price. I work full time and found time within the last few months to finish the course. Very flexible regarding hours, and also very fulfilling knowing you are learning something worthwhile. Would totally recommend, and considering you are reading this review, you must be interested... just do it! :)

---
Learn at your own rate
This course helped me a lot with my sign language, it was definitely value for money! It helped me go from knowing single words to being able to use them in full sentences. I would recommend for beginners.

---
Thank you British Sign Language
Nov 02, 2013
by
Jonno Jones
I enrolled on this course with (BSL) British Sign Language to further enhance my teaching skills, as I am a Driving Standards Agency (DSA) approved driving instructor, what better way to communicate with my Deaf/deaf impaired pupils.

The way british-sign works is so comfortable, no pressure and the assignments are structured in such a way that that are easy to follow and fun.

I thoroughly enjoyed learning with British-Sign and would most certainly recommend this online course to whoever is contemplating learning sign language! Gleaning such powerful knowledge for such good value for money… You cannot go wrong!

Thank you British Sign Language :)

---
Most Enjoyable
Wonderful course, I feel confident having a conversation in sign language even though this is only a basic course, it just goes to show how much sign language this course covers. If you are new to sign language I would recommend taking this course before starting Level 1 so you don't feel overwhelmed.

---
I loved everything about this course!
The material is easy to understand and great value for money. I love learning languages in general and Sign Language has always fascinated me, so it was a great opportunity to increase my knowledge and bulk out my CV. I can\'t wait to print out my certificate and show everyone how much I\'ve learnt!
Thank you!

---
Fantastic!
I teach pre verbal babies and their parents and carers BSL signs to aid communication and although I know quite a few signs I wanted to be able to expand on my knowledge of signing as well as just the signs as individual words. I've just finished my online course and I really enjoyed it. It was so clear and well explained. Having the option to read the descriptions of the signs as well as watch the videos was very helpful as well as the explainations to help the sign make sense. I can not wait to start using what I have learnt.

---
Easy to navigate and use
I really enjoyed this course and it is a great introduction for beginners. I felt like it had enough material to use and gave a good basis to carry onto another course online or in a group. My only criticism is the videos, I think it would have been good to slide to where you wanted on the videos instead of having to stop and restart from the beginning.

---
Review of Introductory BSL Course
Oct 04, 2013
by
Patricia O'Neill
Very good value for the money.

---